The benefits of using the Fatstrippa Grease Traps G.R.U Unit
No need for costly chemical dosing.
Different sizes to suit your requirements.
Manufactured in Ireland so less lead time.
Compliant with council regulations.
Lifetime guarantee on the Fatstrippa Grease Traps units.
Investment returned on average 2-3 years.
No other hidden costs.
T&C apply, please contact for further details.
No more ongoing Grease trap maintenance.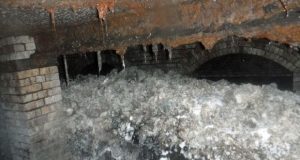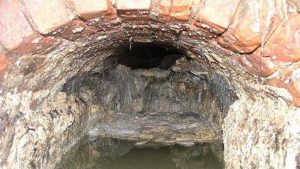 This is what a fatberg looks like.It is a build up of fats ,oils and grease
and other waste in the underground drains and represents  a real
cost as the Government has a polluter pays policy.This money is paid
when you get your trade effluent licence.Depending on the Grease trap
you have and your particular set up, you are put into a risk category
and the cost of your licence in reflected as such,You will normally pay
280 euro for your trade and effluent licence.
https://environmentalinnovations.com/wp-content/uploads/2016/05/lolo-top.png
0
0
Mark
https://environmentalinnovations.com/wp-content/uploads/2016/05/lolo-top.png
Mark
2019-04-28 16:55:55
2019-04-29 11:05:47
Fatbergs in our Drains